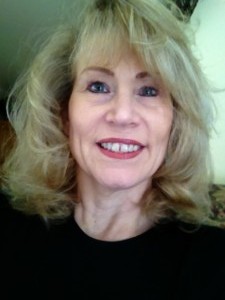 Roni Haynes-Usvolk
Before buying Lydia's from her mom Lydia, Roni had never had any professional experience in the kitchen. So when Willem Defoe approached Roni and her mom back in 2005 to cater his movie crew for a month, Roni jumped in by herself and knocked it out of the park. Incidentally, Willem shot a scene at Lydia's (then called The Country Deli) which was written specifically for the place before Roni and husband Mark decided it would be a good idea to fix up the "deli" unaware of the fact that it would cause Willem to rethink shooting the scene there.
Before that fateful day in 2005, Roni had been an insurance agent, artist model, soldier, carpenter's helper, art student and just about any home-arts practitioner you can think of. Which may help to explain why in addition to her cakes tasting great, they look so fantastic!
And if you've ever been in on a Friday or Saturday evening, you may have had the pleasure of tasting one of her extraordinary dinner offerings. If not, it's not too late.
Okay, so maybe the transformation had a few bugs in it, but at least Mark got to keep the baseball cap. And now those cool stripped pants fit.
Aside from playing host on Saturday nights (when not playing bass) and taking care of the bills for Lydia's, Mark makes a living as a Residential Designer, which is basically an architect without the papers to prove it. Having designed and built homes since first arriving in New York in 1986, Mark has traveled between here and Tucson either playing music (in which he holds a bachelor's degree), practicing architecture or teaching.
About the only teaching done these days is either Revit, a 3D modeling program for architecture or his VelociRafter series, a video training series which teaches roof framing using math. Or math using roof  framing.
If you've nothing better to do, visit his website: www.markusvolk.com